The shooting of the Runway project in Barcelona
by Diego Cirera | May 15, 2014
TV shows are fun to shoot too,
And the Runway Project was no exception,Bunnim-Murray's crew were wonderful, awesome professionals great people to work for.
This was a two days shoot with lots of locations, lots of company moves inside the city, so logistics and transportation were crucial.
Unlike the releases we use in Spain, American location and human releases are lengthy and tedious, following the better safe than sorry philosophy, nothing wrong with that, but makes the signing a bit more extensive in not such a "sue happy" country.
Spanish releases are quicker to read but less protective of the releasor.
Realises are indeed a big deal because without it, the images shoot can not be broadcasted, needless to say we had no issues regarding the releases.
This was also the first time I shot with a Union camera crew.
I must say I was grossly misinformed, Union people are great to work with as I said great professionals, all you have to do is take that into consideration when you make the schedule and planning, unlike the "all you can eat " system we usually have here.
One thing I learned from Union Camera Crews is that the whole project becomes less sloppy production/direction tolerant, everything has to be clockwork.
Again the shoot went nice and smooth, and we got some really nice footage.
Thanks to one of those funny coincidences while shooting The Runway Project there was a major holiday in the city "Festes de Gracia" so after a hard working day we had some well deserved fun.
There's a statement to be made here, the contestant Layana did not go out with us after the shooting, she stay in the hotel working on her design.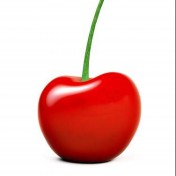 About Diego Cirera
Diego is a self-taught computer geek & creative producer.
He's been working in production for video, photography, multimedia, website production and online marketing for almost 20 years. Polyglot.
PS. If you are wondering about the gravatar, Cirera means Cherry in catalan.